Let Billy Wilder Be Your Cuban Guide
Visiting Cuba for fun and adventure in 2021 can be challenging, so knowing what the rules, laws, and regulations are is important, and that's why your guide needs to be an expert and have all the right answers. Check out our "FAQs" section below to help you.
Your Photo Gallery of Fun in Cuba Awaits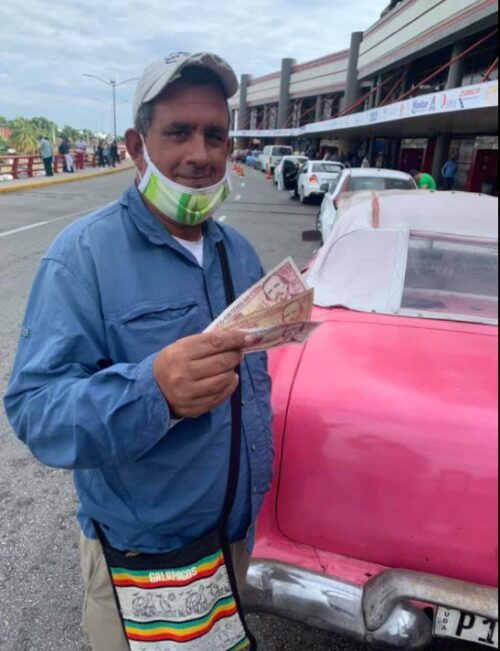 To Contact Me Directly, I can be reached through email: Wilder@Cuba3.com
and through FaceBook at GordoCubano
Just click on the FaceBook icon below !
My name is Wilder Garcia, and my friends call me "Billy".   I live in Havana ("La Habana"), but all of the  island of Cuba is my home and playground. Let me show it to you.
 I have travelled Cuba far and wide working in the tourism industry for over 20 years. I have been a tour guide, scholar, entertainer, and family man.
I speak five languages so language is not a barrier. Spanish, English, French, Italian, and Portuguese tourists will be comfortable traveling with me, and my fee is always fair.
 Cuba is my passion, and I gladly share it with all who come to visit. Let me guide and show you what wonderful delights can be experienced here. "El Patio", "La Bodeguita Del Medio", and "La Floridita" in Old Havana are famous places to visit. So are the beaches nearby.
You're invited to meet my friends, enjoy our table, and see the sites and sounds of this amazing Cuban paradise.
 From the beautiful beaches at Varadero and Cayo Jutai, to the classic old cities of Santiago de Cuba, Trinidad, Cienfuegos, and La Habana, the 500 years of historical beauty is apparent everywhere in the old buildings and art.
I encourage you to see this wonderful land up close and personal with me as your guide, tour director, cook, concierge, security guard, and friend. 
 Mi casa y su casa…. my home is yours, and I welcome you to our beautiful island. 
 I am here at your service ("a sus ordones"), and I can assure you of a great time and adventure in the Cuba that awaits you.